Geluidsisolatie behoort tot de specialiteiten van Easycell. Geluidsisolatie wordt ook wel akoestische isolatie genoemd. Met behulp van geluiddempend materiaal kan deze vorm van isolatie ervoor zorgen dat je minder gelast hebt van externe geluiden. Geluiden van buitenaf worden tegengehouden. Naast geluiden van buiten naar binnen kunnen ook geluiden van binnen naar buiten worden tegengehouden. Zo worden geluiden vanuit jouw woning afgeschermd voor bijvoorbeeld je buren.
Deze vorm van isolatie kan dus een hoop voor je betekenen. Als je jouw woning akoestisch wilt gaan isoleren, zijn er meerdere opties waarvoor je kunt kiezen. Maar hoe kun je het beste een vloer of muur geluidsdicht maken? Wij vertellen het je in deze blog.
De voordelen van geluidsisolatie in het kort
De voordelen van geluidsisolatie zijn enorm. Dit zijn de pluspunten waar jij van kunt profiteren als je ervoor kiest om je woning met geluiddempend materiaal uit onze webshop te isoleren:
Minder last van geluiden van buitenaf.
Minder last van lawaai veroorzaakt door buren.
De kans op geluidsoverlast vanuit jouw eigen woning wordt verkleind.
Overlast door contact- en/of luchtgeluid wordt verminderd.
Er zijn vele geluidswerende oplossingen verkrijgbaar via onze webshop.
Op meerdere plekken binnen je woning kun je akoestische isolatie toepassen. Hierbij kun je denken aan je muur geluidsdicht maken, isolatiemateriaal plaatsen op de vloer of je plafond isoleren.
Er bestaat geluiddempend materiaal dat tevens warmte isolerend is.
Je kunt via onze website advies vragen om geluidsoverlast te reduceren.
Onze producten, waaronder Easycell en Easyclick, zijn van een hoge kwaliteit en verkrijgbaar voor goede prijzen via onze webwinkel.
Kortom, er zijn genoeg redenen om te kiezen voor geluidsisolatie. Maar welke soorten akoestische isolatie zijn er? Wat is de meest geschikte optie voor jouw woning?
Welke soorten geluidsisolatie zijn er?
Er zijn meerdere soorten materialen waar je uit kunt kiezen als je jouw woning van geluidsisolatie wilt voorzien. Hieronder zetten we deze materialen voor je op een rij, waarbij we dieper in gaan op de eigenschappen, voor- en nadelen van deze materialen.
Katoen als akoestische isolatiewol
Métisse® is dé circulaire isolatie van de toekomst. Het wordt gemaakt uit een afvalstroom van oude kleding dat voorheen verbrand werd. Métisse is een isolatiemateriaal dat het mogelijk maakt om biobased te bouwen met katoen isolatie. Het is een van de weinige bouwmaterialen dat bestaat uit gerecycled materiaal. Naast de hoge isolatie van Métisse heeft het zich ontwikkelt naar een toonaangevende positie binnen de akoestiek. Dit komt door het vermogen om geluid uitstekend te absorberen. Je hebt diverse opties als je voor dit materiaal kiest. Zo kun je de Metisse als isolatieplaat bestellen, maar je kunt tevens kiezen voor Metisse op rol. Naast geluidsisolatie kan de Metisse ook ingezet worden om je woning thermisch te isoleren. Katoen-isolatie is een milieuvriendelijke optie, onder meer omdat het 100% recyclebaar is. Dit materiaal heeft een lange levensduur. Je zult dus lang plezier beleven aan deze vorm van isolatie. Daarnaast kan dit materiaal op verschillende plekken binnen je woning toegepast worden. Zo kun je met dit materiaal je muur geluidsdempend maken, maar het kan tevens gebruikt worden voor plafond en vloerisolatie. De akoestische Metisse wordt gebruikt voor het reduceren van luchtgeluiden zoals stemmen of muziek.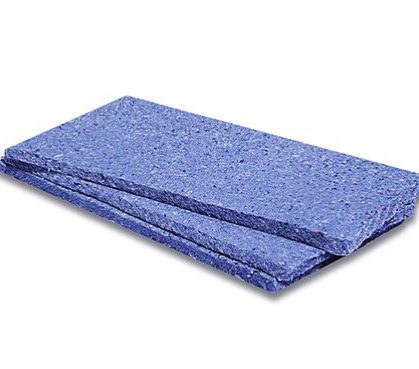 Voor het reduceren van contactgeluiden kun je het best denken aan een geluidswerende constructie
Easyclick platen
Een andere geluidswerende optie uit ons assortiment zijn onze Easyclick platen. Zo is er bijvoorbeeld deze geluidswerende houtvezelvloer plaat. Dit natuurlijke materiaal isoleert niet alleen geluid prima, maar het heeft tevens warmte isolerende eigenschappen. Vooral tegen contactgeluid isoleert deze plaat uitstekend. De massa van deze plaat blokkeert geluiden en voorkomt dat trillingen zich binnen een constructie kunnen voortbewegen.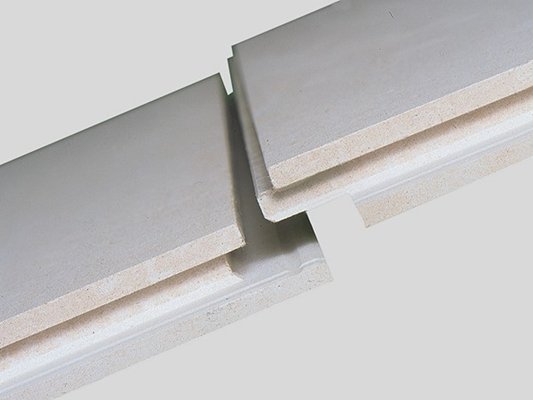 Easycell vlokken isolatie
Daarnaast kun je kiezen voor onze Easycell cellulose isolatie als oplossing. Easycell is een duurzaam isolatiemateriaal die gemaakt is van versnipperd krantenpapier waaraan brandvertragers zijn toegevoegs. Onze Easycell vlokken isolatie kunnen dienen voor zowel geluids- als warmte isolatie. Daarnaast weert tevens ongedierte en werkt brandvertragend. Het handige aan deze vlokken is het feit dat het een fluitje van een cent is om deze vlokken te verwerken met behulp van een inblaasmachine. Je hoeft er geen constructie voor open te maken. Je hoeft geen platen of rollen op maat te maken. Bovendien zullen er geen naden aanwezig zijn die warmteverlies in de hand spelen.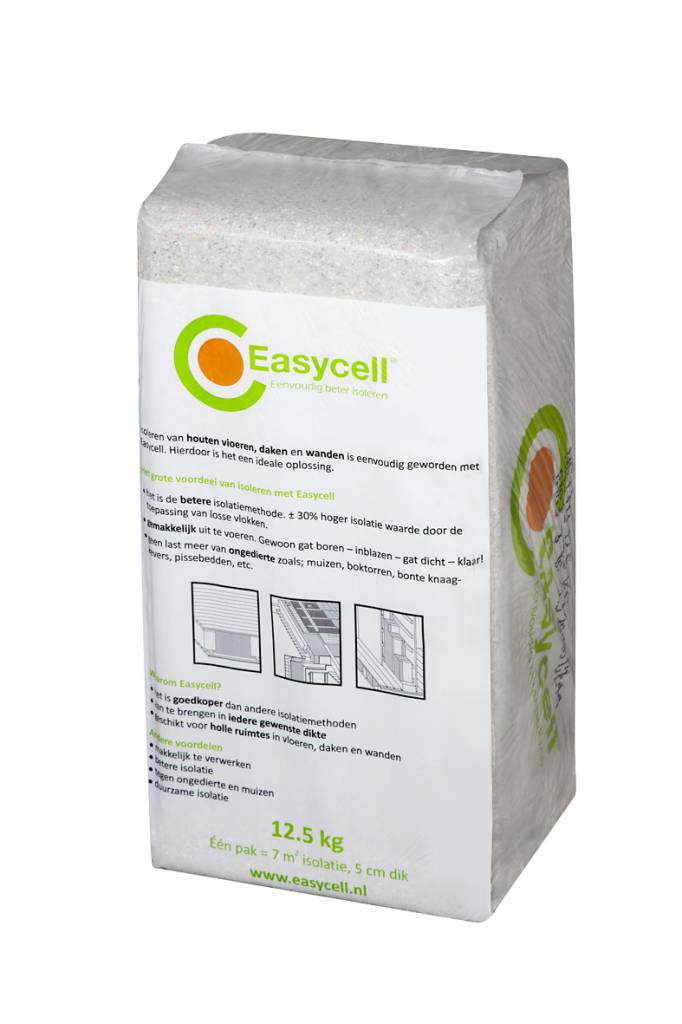 Vraag een offerte aan of neem contact op
Begrijpelijk is het dat u vragen heeft voordat u een gedeelte van uw huis laat isoleren. Wij beantwoorden deze graag voor u. Neem vandaag nog contact met ons op of schakel onze online isolatiehulp in. Contact neemt u op door het invullen van het online contactformulier of door te bellen naar het nummer 020-4639057. Vraag u bij ons een offerte aan? Dan ontvangt u deze de volgende werkdag al! Wellicht maakt u morgen al de keuze om voor isolatiemateriaal van Easycell te gaan.
Vraag offerte aan
Bel naar Easycell