Vloerisolatie is één van de opties waarvoor je kunt kiezen als je jouw woning wilt laten isoleren. De vloer is één van de plekken binnen je huis waar warmte kan ontsnappen. Voornamelijk bij appartementen is het ook een plek die voor geluidsoverlast kan zorgen als je onderburen hebt. Vloerisolatie is zowel geschikt voor warmte isolatie als geluidsisolatie. Naast pure geluidswerende opties zijn er binnen ons assortiment ook producten verkrijgbaar die zowel thermisch als akoestisch isoleren. Daarom zit je voor het isoleren van je vloer goed bij Easycell.
In deze blog vertellen we je meer over vloerisolatie. Ten eerste laten we je zien wat deze vorm van isolatie precies is en op welke manieren het toegepast kan worden. Ook vertellen we je meer over de gemiddelde vloerisolatie kosten die hiermee gepaard gaan en de voordelen van vloerisolatie. De besparing door vloerisolatie kan best flink zijn. Hier gaan we dieper op in. Wil je vloerisolatie toepassen binnen je eigen woning? Binnen ons assortiment vind je de producten die je nodig hebt.
Wat is vloerisolatie?
Vloerisolatie is een vorm van isolatie waarbij de vloeren van je woning van isolatiemateriaal voorzien worden. Een vloer kan op meerdere plekken van isolatiemateriaal voorzien worden. Zo kun je zowel de onderzijde als de bovenzijde van de vloer laten isoleren. Je kunt ook de hele vloer laten vervangen door een geïsoleerde vloer. Een andere veel gekozen optie is het isoleren van de kruipruimte.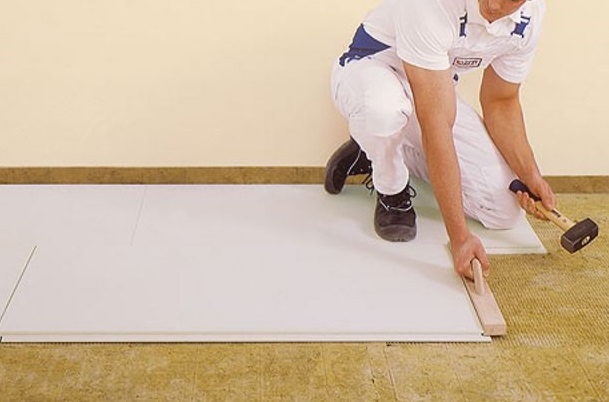 Kruipruimte isolatie
Naast het isoleren van de vloer kun je er ook voor kiezen om de kruipruimte te voorzien van isolatiemateriaal. Dit wordt ook wel bodemruimte isolatie genoemd. Deze ruimte zorgt niet alleen voor kou in je woning, maar ook voor vocht. Door de kruipruimte te isoleren, zorg je ervoor dat je vloer een stuk aangenaam aanvoelt en zul je minder stoken tijdens de koudere maanden van het jaar. Eén van de beste opties voor het isoleren van je kruipruimte zijn onze Easycell isolatievlokken. Deze vlokken isoleren zowel warmte als geluid, en voorkomen tevens dat vocht een probleem kan worden.
Warmte isolatie en geluidsisolatie via de vloer
Bij het isoleren van een woning denkt men vaak aan het isoleren van de warmte, maar het is ook mogelijk om akoestisch te isoleren. Onze producten zijn ideaal om geluidsoverlast te reduceren. Bovendien ontdek je binnen ons assortiment meerdere producten die zowel de warmte als het geluid isoleren. Vloerisolatie kan geluid en warmte isoleren. Je hoeft dus niet per se voor het één of het ander te kiezen.
Hoe kun je een vloer isoleren?
Hierboven vertelden we je al dat je op meerdere plekken je vloer kunt isoleren. Zowel aan de onderzijde als de bovenzijde kan een vloer geïsoleerd worden, maar je kunt ook kiezen voor het isoleren van de kruipruimte. Daarnaast zijn er meerdere soorten isolatie die je kunt toepassen. We bespreken de belangrijkste varianten hieronder.
Vloerisolatie warmte
De meeste mensen passen vloerisolatie toe om te voorkomen dat de warmte via hun vloer kan ontsnappen. Via de vloer gaat zo'n 10% van de warmte binnen je woning verloren. Bovendien kunnen je vloeren kouder aanvoelen als er geen vloerisolatie aanwezig is. Mensen gaan hierdoor meer stoken, om zo het verlies van warmte te compenseren. Warmte isolatie voor je vloer zorgt voor een aangenamer woonklimaat. Hierdoor zet je de verwarming minder hoog, wat energiekosten bespaart. Let wel op dat als je alleen kiest voor warmte isolatie, er dus geen geluidsisolatie is.
Vloerisolatie geluid
Je kunt er ook voor kiezen om je vloer te isoleren om op deze wijze geluidsoverlast tegen te gaan. Dit is vooral een aanrader voor appartementen waarbij er onderburen aanwezig zijn. Het kan zijn dat je geluidsoverlast vanuit hen ervaart, maar het kan ook zo zijn dat je wilt voorkomen dat je onderburen last hebben van het geloop over je vloer. Vloerisolatie tegen geluid is hiervoor de beste oplossing. Er zijn opties die alleen akoestisch isoleren, maar binnen ons assortiment tref je materialen aan die zowel de warmte als het geluid isoleren. Dat is twee vliegen in één klap. In één van onze andere blogs kun je meer lezen over de voordelen van geluidsisolatie.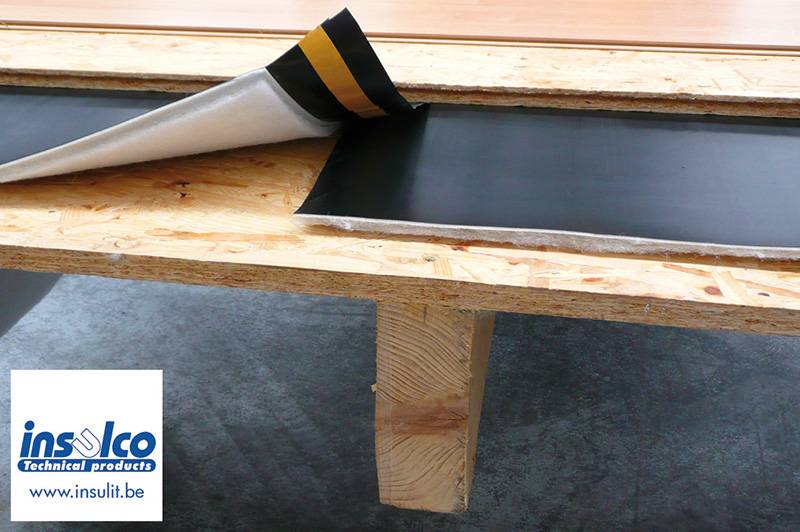 Vloerisolatie onder de vloer
De onderzijde van je vloer kun je op meerdere manieren isoleren. Ten eerste kun je de directe onderzijde van de vloer van isolatiemateriaal voorzien. Vaak gekozen opties zijn minerale wol of kunststof isolatieplaten of schuim. Vloerisolatie kan op allerlei soorten vloeren toegepast worden. Zo is er vloerisolatie voor houten vloeren, maar ook voor betonvloeren zijn er passende oplossingen. Daarnaast is kruipruimte isolatie een optie. Hiervoor raden we isolatieparels zoals EasyPearl aan.
Vloerisolatie boven de vloer
Daarnaast kun je de bovenzijde van de vloer laten isoleren. Ook hierbij heb je meerdere opties. Een nadeel van de bovenzijde isoleren is dat het isolatiemateriaal op de vloer wordt aangebracht, waardoor dit enkele centimeters hoger ligt dan normaal. Het is ook een optie om je gehele vloer te vervangen door een geïsoleerde vloer.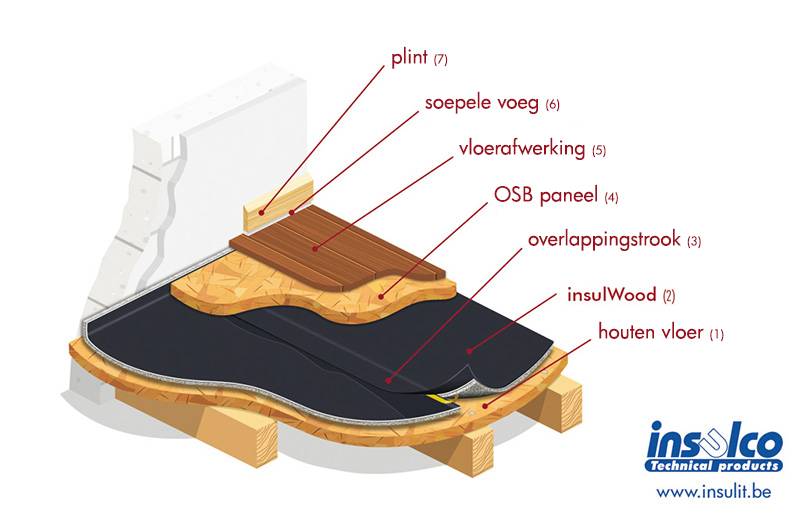 Wat zijn de gemiddelde vloerisolatie kosten?
De vloerisolatie kosten zijn afhankelijk van meerdere factoren. Zo maakt het nogal een verschil of je ervoor kiest om zelf de vloerisolatie te plaatsen of dat je dit laat doen door een professional. Daarnaast kun je de kosten verlagen door gebruik te maken van een subsidie. Dankzij onze scherpe prijzen zijn onze isolatieproducten een ideale manier om de prijs laag te houden. Kies je voor warmte isolatie, dan verdien je bovendien de gemaakte kosten terug middels wat je bespaart op je energiekosten.
De voordelen van vloerisolatie
Vloerisolatie is om meerdere redenen een aantrekkelijke optie. Ten eerste is het een optie om zowel warmte als geluid te isoleren. Geluidsisolatie vermindert de overlast die je ervaart van geluiden van buitenaf, en het voorkomt ook dat je zelf voor geluidsoverlast zorgt (hakken over de vloer bijvoorbeeld). Warmte isolatie zorgt ervoor dat je woning minder warmte verliest. Dit zorgt voor een aangenamer woonklimaat, lagere energiekosten en een waardestijging van je woning. Daarnaast is het goed voor het milieu. Daarom levert het plaatsen van isolatie je huis ook een beter energielabel op.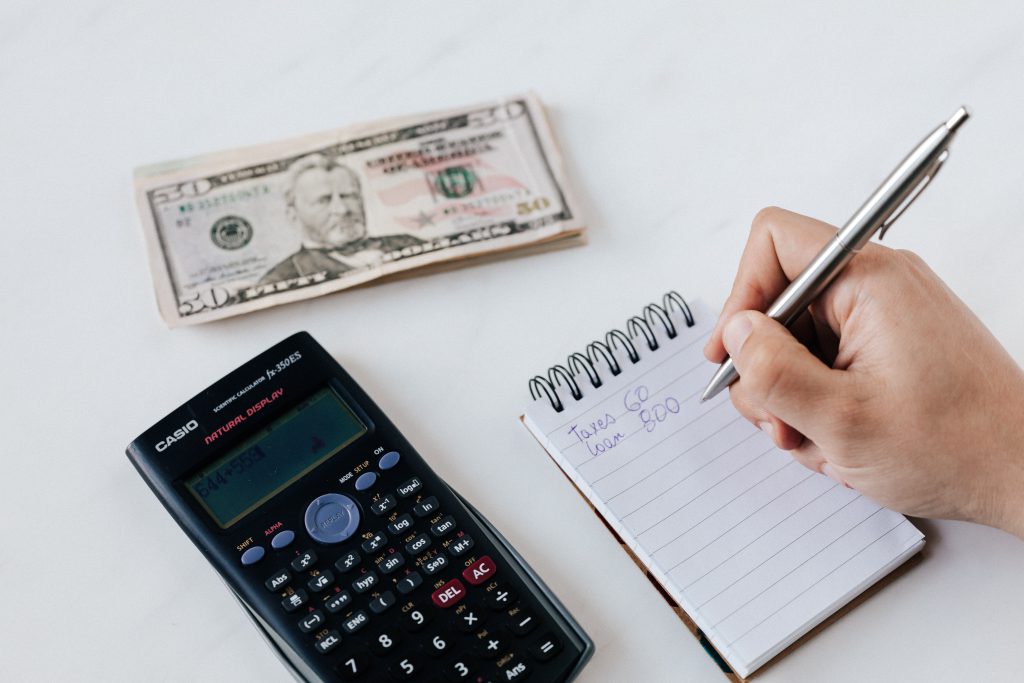 Wat is de besparing door vloerisolatie?
Kies je voor vloerisolatie tegen geluid, dan zorg je er voornamelijk voor dat het aangenamer is om te wonen in je eigen huis. Maar het mooie aan warmte isolatie is dat het je ook nog wat kan opleveren. Uit een onderzoek van Prijspeil is gebleken dat warmte isolatie voor je vloer je jaarlijks een besparing van €200,- (tussenwoning) of €400,- (vrijstaande woning) kan opleveren. Dankzij onze scherpe prijzen heb je deze investering dus snel terugverdiend. Kijk gerust rond binnen ons uitgebreide assortiment om te zien wat er voor jou mogelijk is.
Vraag een offerte aan of neem contact op
Begrijpelijk is het dat u vragen heeft voordat u een gedeelte van uw huis laat isoleren. Wij beantwoorden deze graag voor u. Neem vandaag nog contact met ons op of schakel onze online isolatiehulp in. Contact neemt u op door het invullen van het online contactformulier of door te bellen naar het nummer 020-4639057. Vraag u bij ons een offerte aan? Dan ontvangt u deze de volgende werkdag al! Wellicht maakt u morgen al de keuze om voor isolatiemateriaal van Easycell te gaan.
Vraag offerte aan
Bel naar Easycell