Warning: Undefined variable $label in /home/easycell/domains/easycell.nl/public_html/wp-content/plugins/enverto-wp-component-header-cta/index.php on line 34

Warning: Undefined variable $label2 in /home/easycell/domains/easycell.nl/public_html/wp-content/plugins/enverto-wp-component-header-cta/index.php on line 35

Cellulose isolatie inblazen?
Isoleren met Cellulose, dè oplossing voor uw isolatieprobleem!
Het isoleren van woningen is op dit moment een hot item en in de nieuwbouw wordt hier dan ook veel meer aandacht aan besteed dan vroeger. Dat komt door de milieueisen waaraan voldaan moet worden maar ook door de verhoogde gebruiksvriendelijkheid en de kostenbesparing. Een oudere woning kan dus op gebied van isolatie soms te kort schieten maar voor dat probleem bieden wij u de ideale oplossing.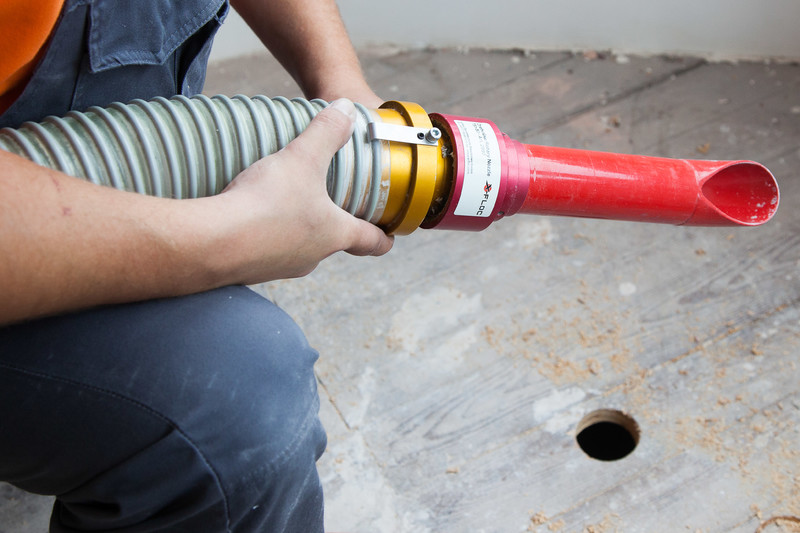 Easycell
Het isoleren van een bestaande woning klinkt al snel als het openbreken van muren en vloeren om vervolgens isolatiemateriaal te plaatsen en daarna alles weer dicht te maken. Met Easycell is dat allemaal verleden tijd en heeft u aan kleine gaten in de wand of de vloer genoeg om deze te isoleren. Na het isoleren kunnen deze gaten weer gedicht worden met onze conische kurken. Easycell cellulose is hoogwaardig isolatiemateriaal dat bestaat uit losse, wolachtige vlokken die zijn gemaakt van gerecycled krantenpapier.
Cellulose isolatie plaatsen
De cellulose isolatie wordt onder lage druk door kleine gaten in bijvoorbeeld de wand, plafond of de vloer in de holle ruimte geblazen. De cellulose isolatie inblazen is een eenvoudige klus die meestal in één dag geklaard kan worden.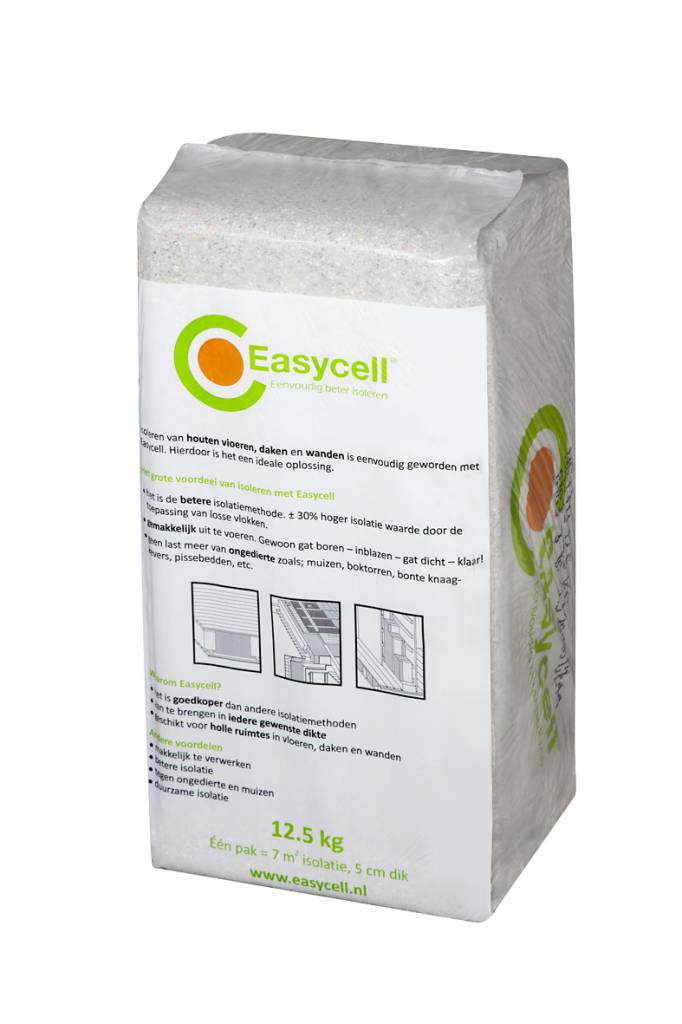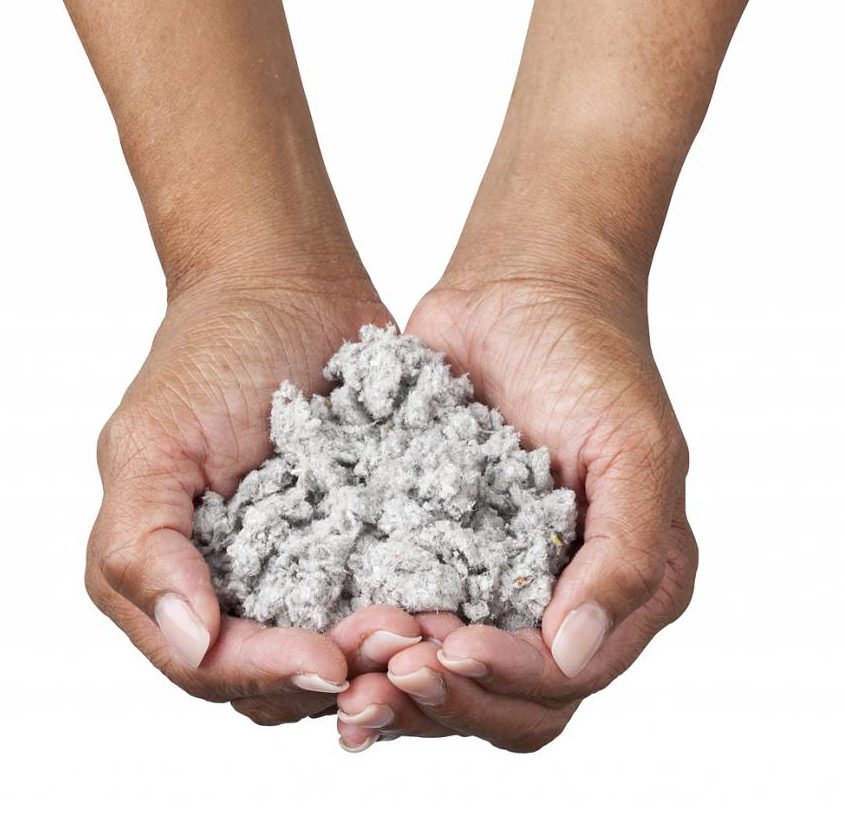 Waarom isolatie van Easycell laten inblazen?
Houdt warmte binnen en kou buiten
Easycell isolatie laten inblazen zorgt voor zowel warmte-isolatie als voor geluidsisolatie. Doordat het naadloos is aan te brengen ontstaan er ook minder koudebruggen en contactgeluid.
Brandvertragend, schimmelwerend en goedkoper
Niet alleen zorgt Easycell voor een goede isolatie van warmte en geluid, het is ook nog eens schimmelwerend en brandvertragend. Verschillende studies hebben aangetoond dat cellulose isolatie minder snel vlamvat dan bijvoorbeeld steen- of glaswol. Door de hoge isolatiewaarde heeft u minder materiaal nodig dan met minerale wol en dat in combinatie met de lagere materiaalprijs is Easycell isolatie een voordelige oplossing.
Zelf aanbrengen of laten doen
De isolatie laten inblazen is iets wat u zelf kunt doen of kunt uitbesteden. Voor het zelf doen huurt u bij ons gemakkelijk een machine met bijbehorende slangen en koppelstukken en dan kunt u meteen aan de slag. Besteedt u het liever uit dan komt een van onze gecertificeerde vakmannen bij uw thuis. Kiest u voor de laatste optie dan krijgt u ook nog eens 20 jaar garantie!
Enthousiast geworden om uw pand te laten isoleren?
Wilt u graag eens weten wat de mogelijkheden zijn voor uw pand, of inzicht krijgen in de kosten? Neem dan vrijblijvend contact met ons op of vraag hiernaast direct een offerte aan!
Vraag een offerte aan of neem contact op
Begrijpelijk is het dat u vragen heeft voordat u een gedeelte van uw huis laat isoleren. Wij beantwoorden deze graag voor u. Neem vandaag nog contact met ons op of schakel onze online isolatiehulp in. Contact neemt u op door het invullen van het online contactformulier of door te bellen naar het nummer 020-4639057
Vraag offerte aan
Bel naar Easycell