Er zijn veel manieren waarop je jouw woning kunt isoleren, en je houten vloer isoleren is hier een goed voorbeeld van. Dit zorgt niet alleen voor warmte isolatie, maar de producten uit ons assortiment kunnen tevens voor geluidsisolatie zorgen. Dat is meteen twee vliegen in één klap. In deze blog laten we je zien waarom deze vorm van vloerisolatie zo'n goed idee is. We vertellen je meer over de voordelen van houten vloer isolatie en hoe je het plaatsen van vloerisolatie het beste kunt aanpakken. Ook laten we je zien wat het verschil is tussen deze vorm van isolatie en het isoleren van een betonnen vloer. Zoek je passende producten voor deze klus, dan vind je binnen het assortiment van Easycell altijd wat je nodig hebt.
Waarom moet je je vloer isoleren?
Vloerisolatie is één van de manieren waarop je jouw woning beter warm kunt houden. Zoals de naam al aangeeft, wordt hierbij je vloer van isolatiemateriaal voorzien. Op verschillende plekken binnen je woning kan warmte ontsnappen. Goede voorbeelden hiervan zijn het dak en de spouwmuur, maar ook via je vloer kan warmte wegebben uit je woning. Uit onderzoek is gebleken dat zo'n 15% tot 20% van de warmte binnen je woning kan ontsnappen via de vloer. Hierdoor moet je tijdens koude dagen extra stoken om dit verlies van warmte te compenseren. Vloerisolatie voor je houten vloer voorkomt dit.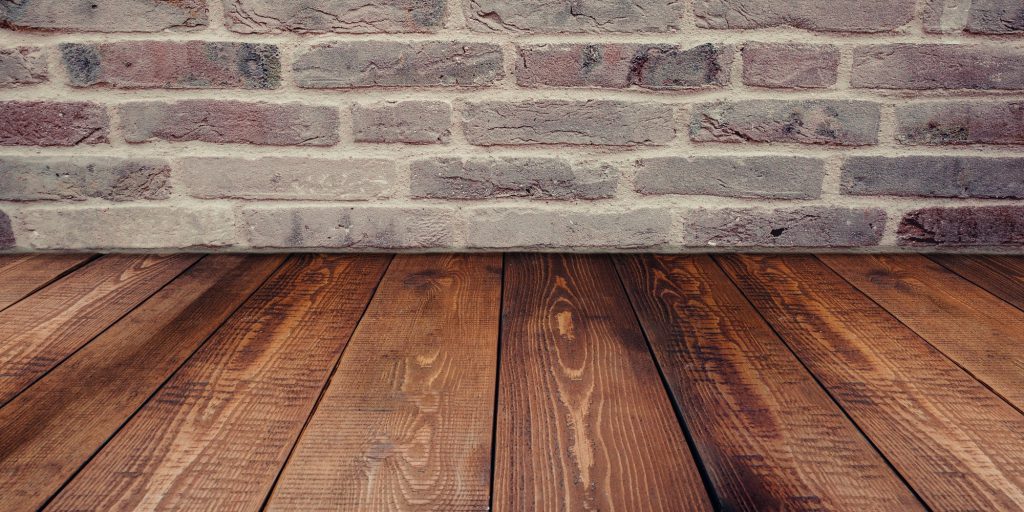 Wat is het voordeel van een houten vloer isoleren?
Er kleven meerdere voordelen aan het isoleren van je houten vloer. Niet voor niets is vloerisolatie één van de meest gekozen manieren om je woning van isolatie te voorzien. Hieronder zetten we de belangrijkste voordelen voor je op een rij.
Houten vloer isoleren voor een aangenamer woonklimaat
Door je houten vloer te isoleren, voorkom je dat warmte via deze plek verloren kan gaan. Hout is een materiaal dat al snel koud aan kan voelen. Vloerisolatie zorgt ervoor dat je vloer aangenamer aanvoelt. Binnen je woning blijft de warmte nu beter behouden. Dat is fijn, vooral tijdens de koudere maanden van het jaar.
Geld besparen door vloerisolatie op je houten vloer toe te passen
Daarnaast hoef je minder te stoken als je jouw houten vloer gaat isoleren. Hierboven vertelden we je al dat zo'n 15% tot 20% van de warmte binnen je woning kan ontsnappen via de vloer. Dit geldt voor elk type vloer, dus ook een houten vloer. Niet alleen blijft het binnen warmer, maar je hoeft tevens de verwarming minder hoog te zetten om dit binnenklimaat op peil te houden. Dit heeft positieve gevolgen voor je energierekening. Zo kun je het isoleren van een houten vloer zien als een investering die zichzelf na verloop van tijd terugverdient.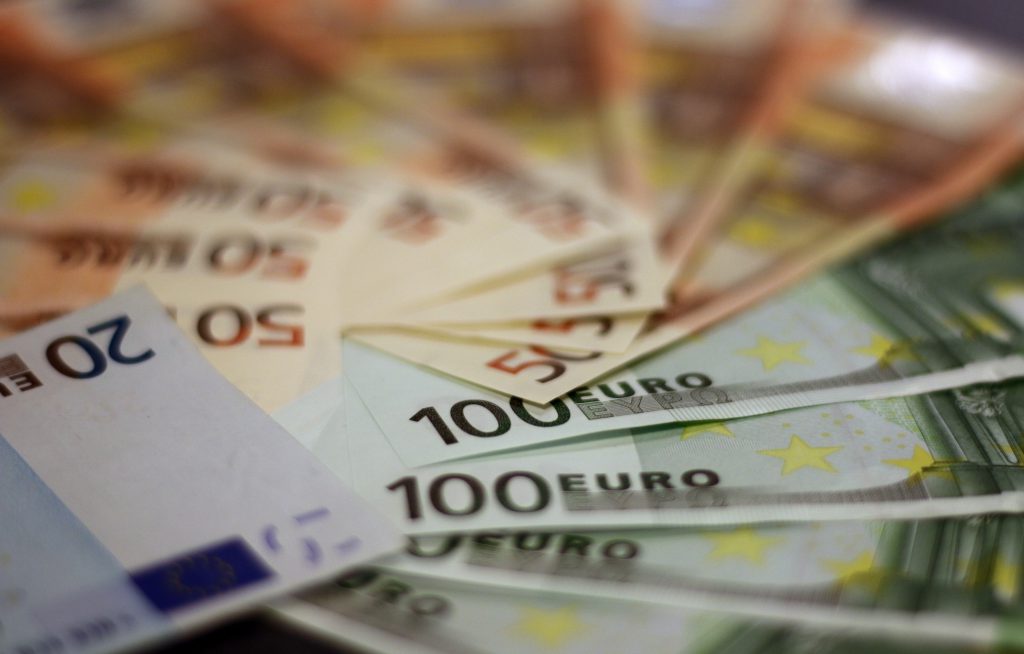 Houten vloer isoleren is goed voor de vloer zelf
Bovendien maakt vloerisolatie een houten vloer steviger en stabieler. Tevens worden vocht- en schimmelproblemen voorkomen. Dergelijke plekken kunnen niet alleen je vloer aantasten, maar in ernstige gevallen kan schimmelvorming zelfs leiden tot gezondheidsproblemen.
Veel opties voor vloerisolatie
Als je ervoor wilt zorgen dat minder warmte binnen je woning verloren gaat via je houten vloer, is een bijkomend voordeel dat je diverse opties tot je beschikking hebt. Niet alleen kun je het isolatiemateriaal op meerdere plekken toepassen, maar je hebt ook de keuze uit verschillende soorten materialen. Dankzij ons uitgebreide assortiment vind je bij ons altijd wat het beste bij jouw woning past. In de volgende paragraaf vertellen we je meer over de opties die je tot je beschikking hebt.
Hoe kun je een houten vloer isoleren?
We noemden het hierboven al bij de voordelen. Het is namelijk mogelijk om houten vloeren op meerdere manieren te isoleren. Hieronder vertellen we je er meer over.
Houten vloer isoleren van bovenaf
Eén van de opties die je tot je beschikking hebt is je houten vloer isoleren van bovenaf. Hierbij plaats je het isolatiemateriaal tussen de vloer en de vloerbedekkingen. Bij bedekkingen voor de vloer kun je bijvoorbeeld denken aan nog een laag hout of laminaat. Voorafgaand aan de plaatsing zal de vloerbedekking opengebroken moeten worden. Dit is een klus voor ervaren doe-het-zelvers. Ben je dat niet, dan kun je beter een vakman inhuren. Een houten vloer isoleren van bovenaf levert weinig ruimteverlies op, werkt effectief en isoleert ook akoestisch. Je kunt hierbij kiezen voor meerdere soorten materialen. Goede opties zijn een EverUse Isolatieplaat, thermische isolatie wol of piepschuim.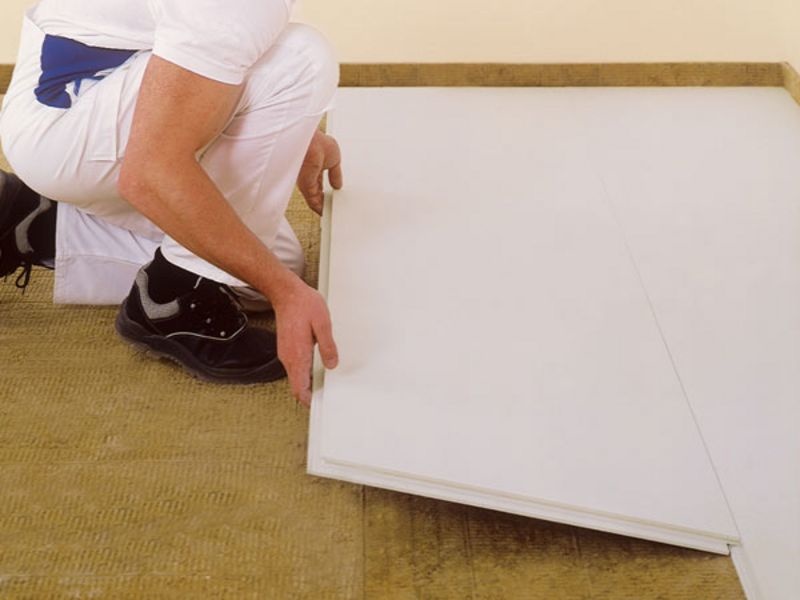 Kruipruimte onder de houten vloer isoleren
Een andere optie die je tot je beschikking hebt is het isoleren van je vloer via de kruipruimte. De kruipruimte kan op meerdere manieren van isolatiemateriaal voorzien worden. Zo kun je zowel isolatiematerialen op de bodem als tegen het plafond van de ruimte plaatsen. Je kunt ook de kruipruimte geheel opvullen. Onze Easycell vlokken zijn hier perfect voor. Ook isolatieparels zoals EasyPearl zijn een prima optie. Zo zal er significant minder warmte verloren gaan via je vloer van hout.
Wat is het verschil tussen het isoleren van een houten vloer en een betonnen vloer?
Er zijn meerdere verschillen tussen het isoleren van houten vloeren en het isoleren van betonnen vloeren. Ten eerste heb je bij het isoleren van een houten vloer meer opties tot je beschikking. Daarnaast kan het isoleren van een houten vloer ervoor zorgen dat dit materiaal warmer aanvoelt. Omdat beton geen warmte geleidt, maakt het isoleren van een dergelijke vloer in dat opzicht geen verschil. Tegelijkertijd is het niet onmogelijk om toch warme voeten op een betonnen vloer te krijgen. In dat geval zul je, naast het plaatsen van isolatie, ook vloerverwarming moeten laten plaatsen. Bij een houten vloer is dat niet nodig om toch warme voeten te hebben.
Vloerisolatie voor je houten vloer nodig? Koop het bij Easycell
Overweeg je om je houten vloer te isoleren? Binnen ons ruime assortiment ontdek je alle producten die je nodig hebt om deze klus uit te kunnen voeren. Wij bieden je uiteenlopende isolatieoplossingen van een hoge kwaliteit tegen scherpe prijzen. Kijk gerust eens rond op onze website of neem contact op voor meer informatie. Overtuigd? Vraag dan een gratis en geheel vrijblijvende offerte aan.
Vraag een offerte aan of neem contact op
Begrijpelijk is het dat u vragen heeft voordat u een gedeelte van uw huis laat isoleren. Wij beantwoorden deze graag voor u. Neem vandaag nog contact met ons op of schakel onze online isolatiehulp in. Contact neemt u op door het invullen van het online contactformulier of door te bellen naar het nummer 020-4639057. Vraag u bij ons een offerte aan? Dan ontvangt u deze de volgende werkdag al! Wellicht maakt u morgen al de keuze om voor isolatiemateriaal van Easycell te gaan.
Vraag offerte aan
Bel naar Easycell