Geluidsisolatie is één van de specialiteiten van Easycell. Met behulp van geluidsisolatie kan ervoor gezorgd worden dat je minder last hebt van geluiden van buitenaf. Zo kan geluidsisolatie in de muren bijvoorbeeld voorkomen dat je overlast hebt van geluiden in de buurt, terwijl geluidsisolatie in het plafond overlast door de bovenburen tegen kan gaan. Zo zijn er genoeg redenen te bedenken waarom geluidsisolatie een goed idee is. Bij Easycell kun je terecht voor geluidsisolatie in allerlei soorten en maten. Zo kun je kiezen voor geluidsisolatie in de wand, geluidsisolatie als platen, geluidsisolatie in het plafond, geluidsisolatie in de vloer en nog veel meer. Bij ons tref je de beste geluidsisolatie van dit moment aan. Zo weet je zeker dat je geen last meer zult hebben van geluidsoverlast van buiten je woning. Hieronder vertellen we je meer over geluidsisolatie. Hierbij gaan we in op de verschillende soorten isolatie waarvoor je kunt kiezen. Daarnaast tonen we je waarom je hiervoor het beste voor Easycell kunt kiezen.
Welke soorten geluidsisolatie zijn er?
Met behulp van geluidsisolatie wordt voorkomen dat je overlast ondervindt van geluiden van buitenaf. Deze vorm van isolatie houdt het geluid tegen. Geluiden kun je in twee categorieën indelen, elk met hun eigen vorm van isolatie. Het gaat hierbij om luchtgeluidsisolatie en contactgeluidsisolatie.
Luchtgeluidsisolatie
Met luchtgeluiden worden geluiden bedoeld die zich via de lucht verplaatsen. De trillingen die door geluiden geproduceerd worden verplaatsen zich via de lucht richting jouw woning. Hierbij kan het gaan om diverse soorten geluiden. Zo kun je uiteenlopende soorten voertuigen van buiten horen als je binnen zit. Denk hierbij aan auto's en scooters, maar tevens de geluiden van vliegtuigen kun je vaak binnen nog horen. Maar ook het geruis van de wind of harde muziek zijn vormen van geluiden die zich via de lucht kunnen verplaatsen. Hier kun jij overlast van ondervinden. Luchtgeluidsisolatie focust zich op het tegenhouden van dergelijke geluiden.
Contactgeluidsisolatie
Contactgeluid is een andere vorm van geluid. Hierbij verspreiden de geluiden zich via verscheidene soorten materialen. Stel dat je bovenburen hebt. Het is goed mogelijk dat je last hebt van geluidsoverlast als zij geregeld stampvoetend over hun vloer lopen. Dit laat de vaste materialen van een constructie trillen. Deze trillingen worden omgezet in luchtgeluiden die je als onderbuur kunt horen. Als in de eerste instantie de trillingen van het geluid zich verspreiden via een materiaal en vervolgens pas een luchtgeluid laten ontstaan, is er sprake van contactgeluid. Contactgeluidisolatie gaat deze geluiden tegen.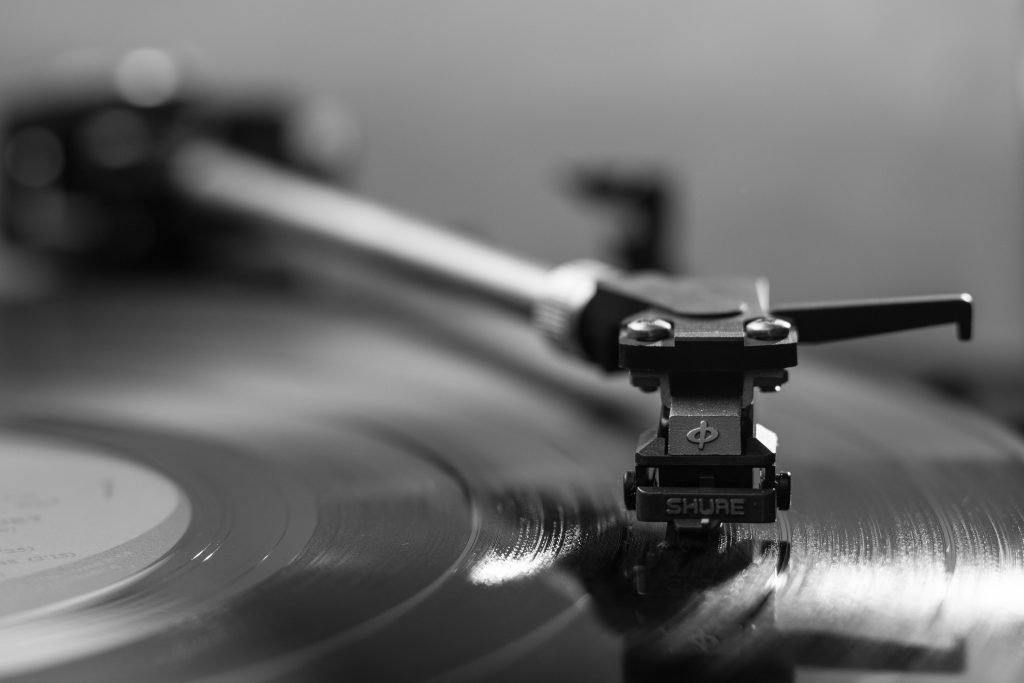 Wat is de beste geluidsisolatie voor mij?
Bij Easycell kun je terecht voor verschillende geluidswerende oplossingen. Welke geluidswerende oplossing je ook kiest, je bent altijd gegarandeerd van een hoge kwaliteit tegen scherpe prijzen. Geluidsisolatie kan op diverse manieren worden toegepast. Hieronder laten we je zien wat de mogelijkheden zijn op dit vlak.
Geluidsisolatie plafond
Eén van de opties waarvoor je kunt kiezen bij Easycell is plafondisolatie. Soms kunnen bovenburen onbedoeld voor overlast zorgen. Contactgeluiden zorgen er bijvoorbeeld voor dat je het duidelijk hoort wanneer de bovenburen over hun vloer lopen. Mocht er een holle ruimte aanwezig zijn tussen de vloer van je bovenburen en jouw plafond, dan kan deze ruimte opgevuld worden met isolatiemateriaal. Het is namelijk deze ruimte die werkt als een klankkast, waardoor de geluiden harder hoorbaar zijn binnen jouw woning. Mochten de contactgeluiden nog extremer zijn, dan is de beste oplossing om een verlaagd plafond met geluidsdempers aan te brengen. Zo zul je geen last meer hebben van geluidsoverlast en kun je meer gaan genieten van je eigen huis.
Geluidsisolatie vloer
De beste geluidsisolatie voor een goede prijs, dat wil iedereen toch? Er zijn diverse plekken binnen je woning die je kunt laten isoleren. Ook geluidsisolatie voor de vloer is een optie. Dit is een goede oplossing als je geluidsoverlast ondervindt van je onderburen. Tevens zorgt isolatiemateriaal in de vloer ervoor dat je zelf als bovenbuur niet te veel overlast veroorzaakt. Bij ons heb je de keuze tussen een ondervloer en een zwevende dekvloer. Ook kan er isolatiemateriaal geplaatst worden in de ruimte van de vloer. Welke keuze het beste is, is afhankelijk van je situatie.
Geluidsisolatie muur
Bij zowel nieuwe als oude woningen kan geluidsisolatie in de muur worden toegepast. Bij meerdere oudere woningen is er het probleem dat de muren dunner zijn dan bij woningen nu. Door deze dunnere muren is de kans groter dat je last zult hebben van geluidsoverlast. Deze overlast kan uit de buurt komen, maar door de dunnere muren tussen woningen heb je ook als buren sneller overlast van elkaar. Het hangt per situatie af wat de beste oplossing is. Zo kan er gekozen worden voor akoestische voorzetwanden, maar bij sommige woningen is het ook mogelijk om de spouwmuren te voorzien van isolatiemateriaal. Let hierbij wel op dat er geen gebruik gemaakt kan worden van vlokken. Spouwmuren hebben te maken met vocht. Vochtige vlokken verliezen hun isolatiewaarde. Bij het isoleren van je woning maak je altijd gebruik van het beste geluidsisolatie materiaal voor iedere specifieke klus.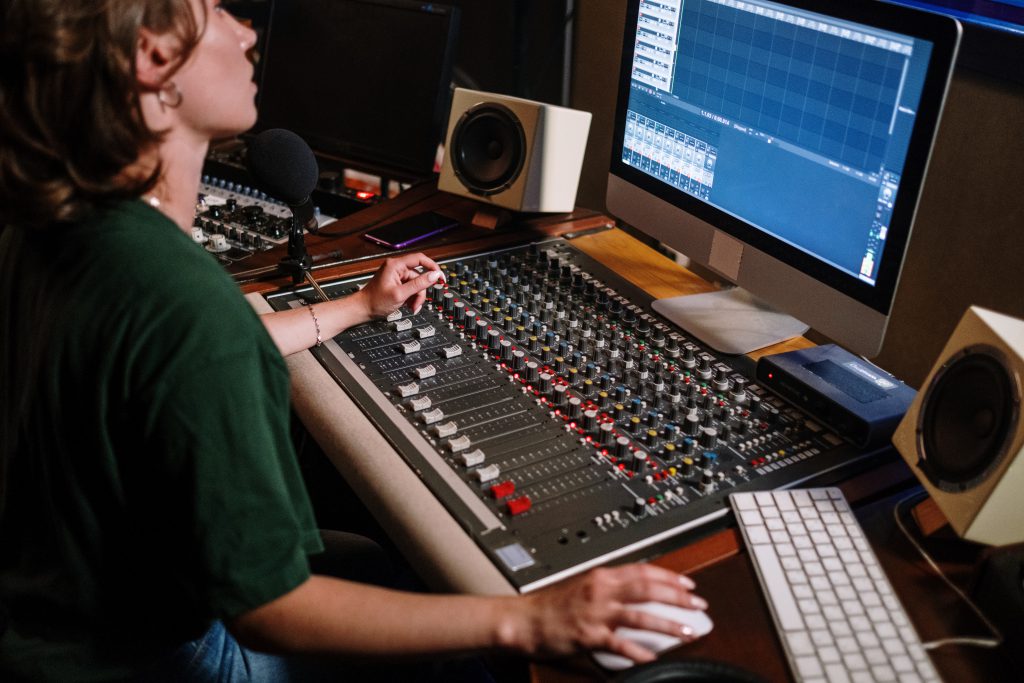 Welke geluidsisolatie materiaal wordt gebruikt?
Wij hebben onze naam te danken aan het materiaal Easycell. Easycell is een beproefd isolatiemateriaal van vlokken. Dankzij onze unieke formule hebben deze vlokken een hogere isolatiewaarde dan het vlokkenmateriaal van andere producenten. Onze vlokken zijn wolliger en voorzien van een unieke vorm. In vergelijking met andere isolatiematerialen zoals minerale wol is de isolatiewaarde zo'n 50% hoger. Ook op het gebied van geluidsisolatie scoort Easycell goed.
De voordelen van geluidsisolatie met behulp van Easycell
Gelet op de isolatiewaarde van het geluid, scoort Easycell goed: de gemiddelde waarde komt uit tussen de 7 en 11 dB iLu. Easycell is alleen in vlokvorm verkrijgbaar. Hier is expres voor gekozen, omdat vlokken als isolatiemateriaal over meerdere voordelen beschikken. Hierboven bespraken we al dat de isolatiewaarde van Easycell top is, zowel op het gebied van warmte isolatie als geluidsisolatie. Bovendien vormen de losse vlokken samen een compact isolatiepakket. De isolatiewaarde van een materiaal gaat sterk omlaag als er naden en kieren zijn waardoor warme lucht en geluiden alsnog kunnen ontsnappen. Daarnaast kan isolatiemateriaal in vlokvorm sneller verwerkt worden. Ook is Easycell voorzien van brandvertragende eigenschappen. Easycell kan zowel voor de vloer als het plafond gebruikt worden. Voor muren en spouwmuren hebben wij andere oplossingen.
Kun je zelf geluidsisolatie plaatsen?
Easycell is de beste oplossing voor het akoestisch isoleren van je woning. Het is mogelijk om deze vlokken zelf in te blazen met behulp van een blaasmachine. Het is niet moeilijk om dit uit te voeren. Hieronder zetten we de instructies voor je op een rij:
Sluit ten eerste de slang aan op de inblaasmachine. Hiervoor heb je een stroomvoorziening van 220 volt en 16 ampère nodig.
Vul het reservoir van de inblaasmachine tot aan de rand met de Easycell vlokken.
Gebruik een multiboor om een gat van ongeveer 65 mm te boren in de ondergrond waar je de Easycell vlokken wilt plaatsen (vloer of plafond). Hou voor het eerste gat een afstand van 70 cm tot de zijmuren aan. Het volgende gat plaats je op 140 cm van het eerste gat. Zo blijf je gaten boren tussen iedere balklaag.
De slang zit aangesloten op de inblaasmachine. De tuit plaats je in het gat in de ondergrond. Zorg ervoor dat er geen obstructies aanwezig zijn, zodat de slang optimaal zijn werk kan doen. Zet de schuif met gaatjes vlak boven de tuit halverwege open.
Nu kan de inblaasmachine aangezet worden. Dit doe je aan de hand van de meegeleverde afstandsbediening. Hou goed in de gaten dat alle vlokken goed terecht komen. Check ook of het reservoir nog vol genoeg is of niet.
Op een gegeven moment zie je dat er geen vlekken meer door kunnen gaan. Dit houdt in dat de ruimte vol zit met isolatiemateriaal. In dat geval kun je de machine uitzetten en de slang uitnemen. Check of de ruimte vol zit met vlokken.
Dicht alle gaten af met behulp van een conische kurk of houten plug.
Geluidsisolatie en warmte isolatie
Het mooie aan geluidsisolatie en warmte isolatie is dat het één het ander niet hoeft uit te sluiten. Er zijn genoeg opties te bedenken waarbij je woning zowel van geluidsisolatie als van warmte isolatie voorzien wordt. Warmte isolatie wordt ook wel thermische isolatie genoemd. Het isoleren van je woning is om meerdere redenen een goed idee. Ten eerste zorgt warmte isolatie ervoor dat je woning beter zijn warmte kan behouden. Hierdoor hoeft er in de winter minder gestookt te worden. Dit zal ervoor zorgen dat je aan het einde van de rit een veel lagere energierekening ontvangt. De besparing kan oplopen tot maar liefst 60%. Dit is afhankelijk van de plekken in je woning die je laat isoleren. Het sterkste effect krijg je als je jouw dak, gevel en kruipruimte laat isoleren. Dit kan binnen één dag uitgevoerd worden, zonder ingrijpende verbouwing. De winters zullen nooit meer koud aanvoelen binnen je woning. Er zijn genoeg warmte isolatiematerialen die ook geluidsisolerende werkingen hebben. Bekijk bij Easycell wat er mogelijk is op dit vlak.
Online advies voor geluidsisolatie
Weet je niet zeker wat je precies nodig hebt? Geen nood, want via de website van Easycell kun je eenvoudig en snel zien wat je nodig hebt voor jouw situatie. De beste oplossing is altijd afhankelijk van wat jouw situatie is. Zo is het type woning van invloed. Mensen met vrijstaande woningen zullen een andere oplossing nodig hebben dan mensen met een appartement. Daarnaast kan het type vloer van invloed zijn op de beste oplossing. Hierbij gaat het om houten of betonnen vloeren. Tevens kan het type overlast ons vertellen welke oplossing het beste bij je past. Zo kan het zijn dat je veel last hebt van de stemmen van de buren, maar het kan ook zo zijn dat je juist last hebt van geluiden van buiten. Met behulp van ons online advies zie je snel wat voor jou de best passende oplossing is.
Hoeveel Easycell heb ik nodig?
Om te berekenen hoeveel Easycell je nodig hebt, zul je eerst een aantal vragen moeten beantwoorden. Ten eerste dien je aan te geven wat je wilt isoleren. Hierbij kun je denken aan de vloer, wand, schuine kap of het plafond. Hierna geef je de afmetingen aan. Je kiest een oppervlakte in vierkante meters en een dikte in centimeters. Je ziet nu wat je nodig hebt en hoeveel dit je gaat kosten. Je kunt dit meteen in je winkelmandje plaatsen. Nu is het alleen nog een kwestie van de bestelling afronden.
De voordelen van bestellen bij Easycell
Geluidsisolatie materialen heb je binnen enkele klikken met de muis besteld bij Easycell. Je kunt bij ons terecht voor zowel geluidsisolatie als warmte isolatie. Hierbij heb je de keuze uit een uitgebreid assortiment vol producten van een hoge kwaliteit. Natuurlijk kun je bij ons terecht voor Easycell vlokken, maar ook voor andere producten die je helpen om je woning optimaal te isoleren. Hierbij kun je denken aan behulpzame accessoires zoals houtpluggen, inblaasmachines of een multiboor. Dit alles koop je tegen scherpe prijzen. Via onze site kan er veilig afgerekend worden, waarbij onder meer iDeal een optie is. Plaats je jouw bestelling voor 15:00 uur, dan zorgen wij ervoor dat je jouw bestelling de volgende werkdag in huis hebt.
Profiteer van het ruime assortiment
Bij Easycell kun je terecht voor een aantal van de beste merken van dit moment. Deze producten zijn ideaal als je zelf aan de slag wilt gaan met het isoleren van je woning. Naast geluidsisolatie kun je hierbij ook kiezen voor warmte isolatie. Bekende namen die terug te vinden zijn binnen ons assortiment zijn Métisse, Superwand, Easypearl, Climaglass en No-Decibel.
Vraag een offerte aan bij Easycell
Er is veel mogelijk op het gebied van geluidsisolatie. Hierboven heb je kunnen lezen wat de mogelijkheden zijn. Easycell helpt je graag om je huis nog meer als een thuis aan te laten voelen. Geluidsoverlast is bijzonder vervelend. Luide stemmen, harde muziek, krakende vloeren of stampvoetende buren kunnen allen voor overlast zorgen. Overlast kun je het beste tegengaan, want op den duur vermindert dit je woongeluk. Gelukkig zorgt Easycell altijd voor een passende oplossing. Interesse? Het is mogelijk om via onze website eenvoudig, snel en geheel vrijblijvend een offerte aan te vragen. Ook kun je altijd bij ons terecht met vragen. Je kunt telefonisch contact met ons opnemen of gebruikmaken van het online contactformulier. Easycell helpt je altijd.
Vraag een offerte aan of neem contact op
Begrijpelijk is het dat u vragen heeft voordat u een gedeelte van uw huis laat isoleren. Wij beantwoorden deze graag voor u. Neem vandaag nog contact met ons op of schakel onze online isolatiehulp in. Contact neemt u op door het invullen van het online contactformulier of door te bellen naar het nummer 020-4639057. Vraag u bij ons een offerte aan? Dan ontvangt u deze de volgende werkdag al! Wellicht maakt u morgen al de keuze om voor isolatiemateriaal van Easycell te gaan.
Vraag offerte aan
Bel naar Easycell