Warmte isolatie is één van de meest gekozen vormen van isolatie. Het wordt toegepast zodat woningen minder snel hun warmte verliezen. Vooral tijdens de winter kan dit een groot probleem zijn. Als een huis zijn warmte verliest, betekent dit dat het eerder koud aanvoelt binnen je woning. Hierdoor ben je sneller geneigd om je thermostaat omhoog te draaien. Je hebt logischerwijs geen zin om tijdens de winter kou te lijden. Doordat je meer stookt, rijzen je energiekosten de pan uit. Zonde, want er zijn genoeg oplossingen toe te passen. Zo behoud je een aangename binnentemperatuur zonder dat je veel hoeft te stoken.
Warmte isolatie is deze oplossing. Bij Easycell zit je goed voor producten die je helpen om thermische isolatie toe te passen binnen je eigen woning. Het mooie aan onze producten is dat onze materialen niet alleen gemakkelijk te verwerken zijn, maar dat ze naast warmte ook geluidsisolerend werken. Maar waarom zou je ervoor kiezen om warmte isolatie toe te passen binnen je woning? Wij vertellen het je in deze blog. Zo laten we zien wat de voordelen van warmte isolatie zijn, welk materiaal je hiervoor kunt gebruiken en op welke manieren je deze vorm van isolatie kunt toepassen. Kijk gerust rond op onze website en ontdek zelf de mogelijkheden.
De voordelen van warmte isolatie
Tijdens de winter koelen woningen waaruit warmte kan ontsnappen veel sneller af dan woningen die hun warmte goed weten te behouden. Hierdoor daalt de binnentemperatuur. Om dit te compenseren, zal er meer gestookt moeten worden. Hoe meer je moet stoken, hoe hoger de energiekosten zullen zijn. Warmte isolatie zorgt ervoor dat de warmte minder kans heeft om uit je woning te ontsnappen. Een combinatie van plafond isolatie, spouwmuurisolatie, dakisolatie en vloerisolatie houdt de warmte beter dan ooit binnenboord. Je kunt er ook voor kiezen om maar een aantal van deze soorten isolatie uit te voeren, maar let hierbij wel op dat er dan nog plaatsen in je woning zijn waar je warmte verliest. Via het dak gaat zo'n 30% van de warmte verloren, terwijl je via de muren 20% van de warmte en via je vloeren 10% van de warmte verliest.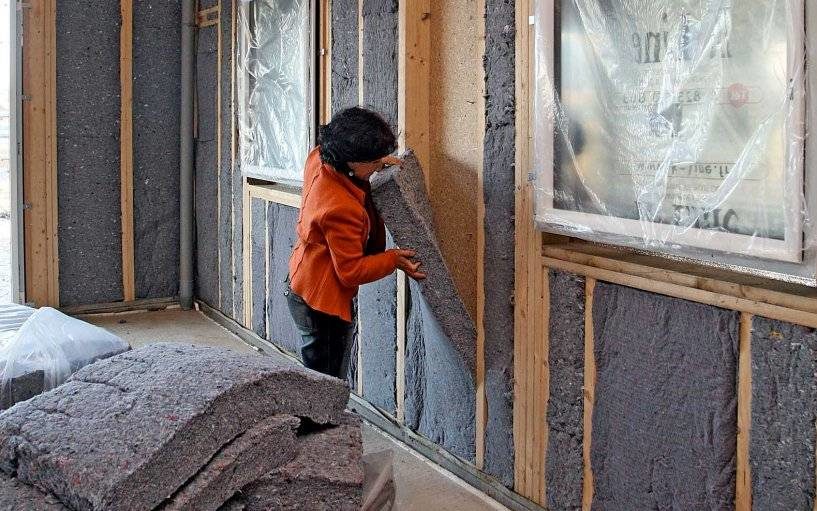 Flinke besparing op je energierekening
Door deze zwakke plekken binnen je woning te voorzien van warmte isolatie, wordt voorkomen dat deze warmte verloren gaat. Je kunt het beste isolatie toepassen op al deze plekken, om thermische isolatie zo effectief mogelijk in te zetten. Een groot voordeel van de isolatievlokken van Easycell is dat je deze vlokken op al deze plekken kunt toepassen binnen één dag. Doordat je woning minder warmte verliest, hoeft er minder gestookt te worden tijdens de winter. Door alleen je dak te isoleren, kun je tot maar liefst 35% besparen op je energiekosten. Laat je ook nog andere plekken isoleren, bijvoorbeeld de gevel of de kruipruimte, dan kan je besparing op lopen tot maar liefst 60%. Bovendien worden er zo minder grondstoffen verspild. Dit is ook beter voor het milieu.
Het terugverdienen van je investering
We zullen zeker niet ontkennen dat het toepassen van warmte isolatie een investering is. Een investering kost geld. Daar ontkom je niet aan. Maar het mooie aan warmte isolatie is dat dit een investering is die je terug zult verdienen. Het is prima mogelijk dat je jouw investering al binnen 2 tot 5 jaar terug hebt verdiend. Hoe effectiever er geïsoleerd wordt, hoe sneller je jouw investering terug kunt verdienen. Bijkomende voordelen zijn een hoger wooncomfort en een hogere waarde van je woning. Het toepassen van warmte isolatie zorgt er namelijk voor dat je woning een ander energielabel krijgt. Hoe beter het energielabel is, hoe beter dit is voor de waarde van je huis. Kortom, er zijn genoeg redenen om voor deze vorm van isolatie te kiezen.
Warmte isolatie: welk materiaal gebruik je?
Van oudsher kan warmte isolatie op veel manieren toegepast worden. Bekende opties zijn glaswol, rotswol, isolatieplaten, EPS, XPS en PUR schuim. Er is een ander materiaal dat wat ons betreft de beste isolatie van dit moment oplevert: isolatievlokken. Dit is het materiaal waar onze Easycell isolatie, dat zowel warmte- als geluidsisolerend werkt, van gemaakt is. Een bijkomend voordeel van vlokken is dat ze eenvoudig en snel geplaatst kunnen worden.
Het enige wat je hiervoor nodig hebt is een inblaasmachine, die tevens bij ons verkrijgbaar is. Binnen een dag is dit materiaal geplaatst. Er hoeven geen platen op maat gesneden te worden en er zijn geen naden die leiden tot warmteverlies. Bovendien is het een betaalbaar product. Er hoeven geen rigoureuze verbouwingen uitgevoerd te worden om dit materiaal te plaatsen. Isolatievlokken kunnen toegepast worden in het dak, plafond, vloer of wand. Daarom kiezen wij voor vlokken als warmte isolatie materiaal.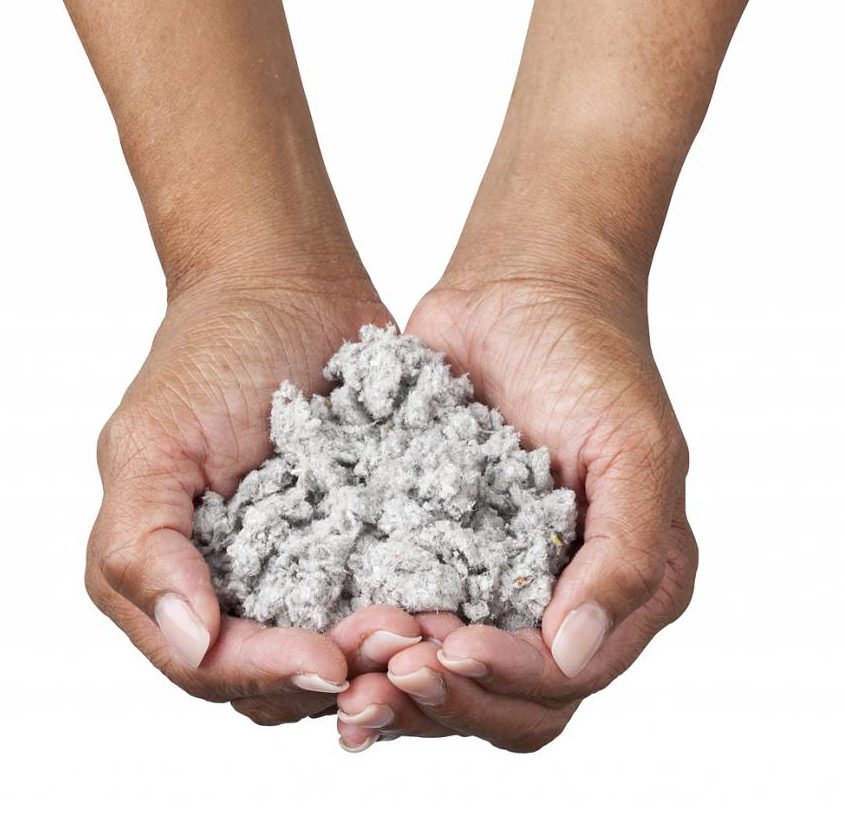 Welke soorten warmte isolatie zijn er?
Warmte isolatie kan op diverse plekken binnen je woning toegepast worden. Op hoe meer plekken je isolatie toepast, hoe minder warmte je huis verliest tijdens koudere dagen. Dit levert je de hoogste energiebesparing op. Hieronder zetten we de beste plekken binnen je woning om isolatiemateriaal te plaatsen voor je op een rij.
Plafond isolatie
Het plafond is een veel gekozen locatie om isolatiemateriaal in te plaatsen. Warmte stijgt op. Hierdoor is je plafond één van de plekken waar veel warmte verloren gaat. De warme lucht blijft veel beter behouden als je jouw plafond van isolatiemateriaal laat voorzien. Voor appartementen kan het isoleren van een plafond ook interessant zijn vanwege de geluidsisolerende eigenschappen van het isolatiemateriaal van Easycell. Dankzij deze eigenschappen zul je geen last meer hebben van geluidsoverlast van boven. Maar ook voor tussenwoningen, 2 onder 1 kap of losstaande woningen is plafond isolatie een aanrader. Naast de plafonds van tussenverdiepingen en de zolder is het ook een optie om het plafond van een kelder of garage van plafond isolatie te voorzien. Door deze plekken te laten isoleren, voorkom je dat zo'n 20% tot 25% van de warme lucht verloren gaat.
Spouwmuurisolatie
Een andere optie waar je voor kunt kiezen is spouwmuurisolatie. Bij vrijwel iedere nieuwbouwwoning wordt de spouwmuur meteen geïsoleerd. Woningen die voor de jaren 80 gebouwd zijn, beschikken wel over een spouwmuur maar dit onderdeel van het huis is nog niet geïsoleerd. Dit komt doordat men vroeger dacht dat een spouwmuur alleen voldoende was om een woning te isoleren. De spouwmuur zou als een soort buffer dienen, waardoor de kou niet naar binnen zou kunnen komen. In de loop der jaren ontdekte men dat dit niet het geval was. Niet alleen waren er veel plekken waar de warmte alsnog weg kon lekken, maar deze spouwmuren leverden ook geregeld vochtproblemen op.
Om de isolerende waarde van je woning te verbeteren, is spouwmuurisolatie de perfecte oplossing. Isolatievlokken zijn niet geschikt voor plekken waar het te maken kan krijgen met vocht. In dat geval kun je kiezen voor onze Easy Pearl witte parels. Deze parels kunnen zowel voor spouwmuurisolatie als voor het isoleren van de kruipruimte gebruikt worden. Net als de vlokken kunnen deze witte parels met behulp van een inblaasmachine geplaatst worden. Binnen een dag is het mogelijk om 100 vierkante meter te isoleren. Spouwmuurisolatie levert je een besparing van 20% tot 30% op je energierekening op. Daarom is spouwmuurisolatie één van de meest toegepaste soorten isolatie, voornamelijk bij oudere woningen of bij woningen waarbij de spouwmuurisolatie niet meer goed functioneert.
Dakisolatie
Warmte lucht stijgt op. Plafondisolatie kan voor een flink gedeelte warmteverlies tegengaan, maar voor de optimale mate van isolatie combineer je dit met dakisolatie. In totaal gaat zo'n 25% van de warmte verloren via je dak. Dakisolatie zorgt dan ook voor een flinke besparing op je energierekening. Hierbij kun je kiezen uit diverse methodes, waaronder isolatievlokken. Zowel voor hellende als voor platte daken kan deze optie worden toegepast. Bovendien verdient deze vorm van isolatie zich al binnen enkele jaar terug. Dakisolatie kan, ook in combinatie met het plaatsen van andere soorten isolatie, al binnen één dag toegepast worden.
Vloerisolatie
Warme lucht stijgt op, maar dat betekent niet dat er geen warmte verloren kan gaan via de vloer van je woning. Zowel voor appartementen als voor woningen is dit een interessante optie. Bijkomend voordeel voor het kiezen van Easycell isolatie is dat de vloerisolatie geluidsisolerend werkt. Mocht je onderburen hebben, dan zullen zij minder last hebben van de geluiden die jij maakt en vice versa. Op het gebied van vloerisolatie heb je meerdere opties die toegepast kunnen worden.
Vloerisolatie via de kruipruimte
Ten eerste is het mogelijk om vloerisolatie toe te passen via de kruipruimte. Het moet niet onderschat worden hoeveel warmte er verloren gaat via een kruipruimte die niet van isolatie voorzien is. Bovendien kan de kou uit de grond ook zijn weg naar boven vinden via een kruipruimte. Daarnaast hoef je niets aan de begane grondvloer te laten doen. Wel moet de kruipruimte groot genoeg zijn om hier isolatie in aan te kunnen brengen. Meestal is hier minimaal een hoogte van tussen de 40 cm en 50 cm voor nodig.
Vloerisolatie via de bovenkant
Daarnaast is het mogelijk om via de vloer zelf dit gedeelte van je woning van isolatie te voorzien. Waar je bij andere soorten isolatie de vloer vaak geheel moet uitbreken, kan vloerisolatie in de vorm van vlokken gemakkelijker geplaatst worden. Je maakt simpelweg een gat in de constructie die je wilt vullen, in dat geval dus de vloer. Hierna gebruik je een inblaasmachine om de vlokken op hoge snelheid in de vloer te blazen. De ruimte wordt optimaal gevuld en zal bijzonder effectief isoleren.
Wat is de beste isolatie voor mijn woning?
Op het gebied van isolatie heb je de keuze uit diverse materialen. Hierboven vertelden we je al dat wij kiezen voor vlokken. Isolatievlokken gaan gepaard met meerdere voordelen. Ten eerste kan dit materiaal eenvoudig geplaatst wordt. Zelfs als je jouw vloer, dak en plafond tegelijk van isolatiemateriaal wilt voorzien, kan dit alles binnen een dag zonder dat er een hele verbouwing voor nodig is. Vlokken hebben daarnaast een uitstekende isolatiewaarde. Er kan geen warmte meer ontsnappen. Ten opzichte van alternatieven zoals glaswol en rotswol isoleren vlokken een stuk effectiever. Dat levert je een aangename besparing op je energierekening op. Bijkomend voordeel is dat de vorm van isolatie van Easycell een stuk goedkoper in aanschaf is. Daarnaast zijn onze isolatievlokken één van de weinige materialen die zowel warmte als geluid isoleren.
Waarom kies je niet voor andere isolatiematerialen?
Onze vlokken zijn uitstekende opties voor dakisolatie, vloerisolatie en plafond isolatie. Voor spouwmuurisolatie kun je gebruik maken van onze Easy Pearl witte parels. Andere alternatieven hebben nadelen die ze minder aantrekkelijk maken. Minerale wollen hebben bijvoorbeeld een lagere isolatiewaarde, terwijl EPS en XPS nauwelijks geluid isoleren en tevens niet brandvertragend zijn. PUR schuim is wel effectief, maar tegelijkertijd is dit een chemisch product. Isolatievlokken zijn daarentegen wel milieuvriendelijk. Daarom zijn vlokken de beste isolatie optie van dit moment.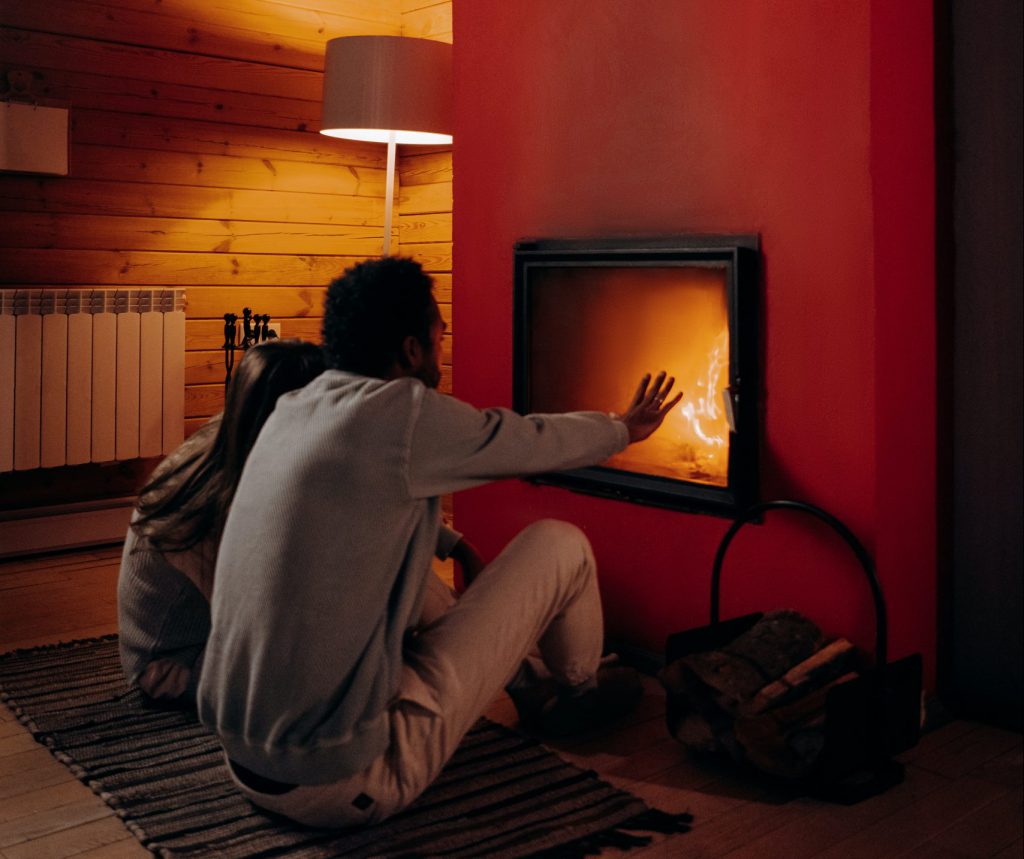 Meer isolatie informatie nodig? Easycell helpt je
Warmte isolatie kan op veel manieren toegepast worden binnen je woningen. Van plafond isolatie tot aan vloerisolatie, van spouwmuurisolatie tot aan dakisolatie: allen zijn goede opties. Je kunt er zelfs voor kiezen om meerdere soorten isolatie tegelijk toe te passen. Bij Easycell vind je alle producten die je nodig hebt om thermische isolatie binnen je eigen woning mogelijk te maken. Isolatievlokken zijn het beste warmte isolatie materiaal. Het voordeel van onze producten is dat ze niet alleen de warmte beter binnen je woning weten te houden, maar dat deze materialen ook geluidsisolerend werken. Daarnaast weren de isolatievlokken ongedierte en werkt het tevens brandvertragend. Aan voordelen geen gebruik als je kiest voor de producten van Easycell.
Minder stoken, lagere energiekosten en minder hinder van geluidsoverlast: Easycell maakt het mogelijk. Of je nu last hebt van je buren of geluiden uit de buurt, dankzij onze isolatiematerialen behoort geluidsoverlast tot de verleden tijd. Tevens is het mogelijk om via ons een inblaasmachine te huren. Zo kun je zelf onze isolatievlokken van hoogwaardige kwaliteit toepassen. Zowel particulieren als zakelijke klanten kunnen bij ons terecht. Dit alles kan binnen één dag toegepast worden, waarbij een ingrijpende verbouwing niet nodig is. Waar wacht je nog op? Check onze website voor meer isolatie informatie en bestel snel het isolatiemateriaal dat je nodig hebt.
Vraag een offerte aan of neem contact op
Begrijpelijk is het dat u vragen heeft voordat u een gedeelte van uw huis laat isoleren. Wij beantwoorden deze graag voor u. Neem vandaag nog contact met ons op of schakel onze online isolatiehulp in. Contact neemt u op door het invullen van het online contactformulier of door te bellen naar het nummer 020-4639057. Vraag u bij ons een offerte aan? Dan ontvangt u deze de volgende werkdag al! Wellicht maakt u morgen al de keuze om voor isolatiemateriaal van Easycell te gaan.
Vraag offerte aan
Bel naar Easycell